I have a question regarding my castle wall. I find that there is a lot of stress on the bricks near the top and was wondering if you've ever encountered this and/or you have an idea on how to fix this?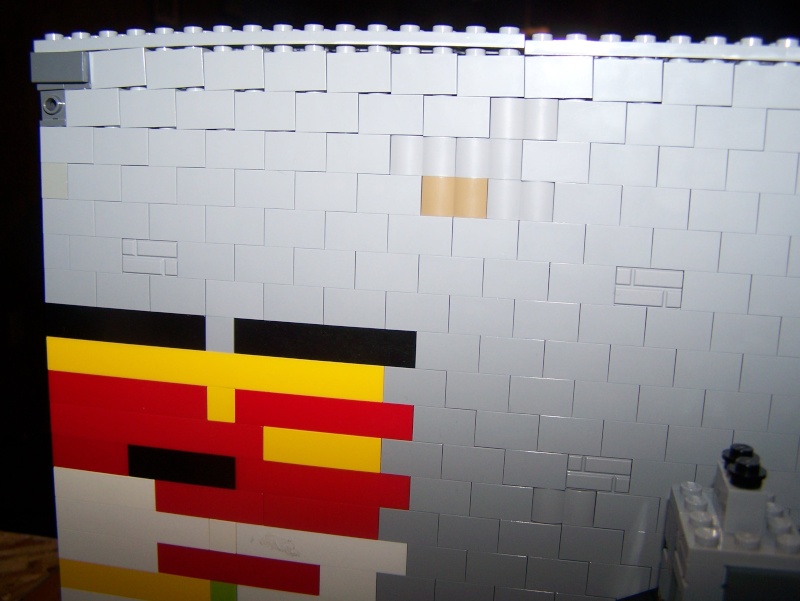 Posts

: 64


Join date

: 2014-07-09



I found with my mountain, if I used larger bricks that it helped. Stacking small bricks on top of each other make it worse. Wonder if you have 2 rows of longer stagger plates in the middle if it would help release the continuing vertical stress on the joints
I encountered this when I built my helms deep, and I'm running into it again with my Comic Con build. It appears to be caused by the tolerance between 1X2 bricks and the fact that they only have one connection point on each brick they connect to. Best solution I've found is get rid of the 1X2's entirely or at least alternate the rows of 1x2's with rows of longer bricks. About 3 rows of 1x2's can get straightened out by 2 rows of 1x4's or longer.

Problem for me is I own hundreds of 1x2's from the pick a brick walls, but less in longer bricks so it's hard to find a balance.



Posts

: 161


Join date

: 2014-07-09


Location

: Winnipeg



I own thousands of 2x4's so I don't have to worry

Thanks for the ideas guys, I had to take parts of it off and just started adding longer plates to make it straight. Thanks!!



Posts

: 64


Join date

: 2014-07-09



You could just make it lower, I don't mind

I have found that new bricks tend to do this as opposed to older or more often used ones.



Posts

: 202


Join date

: 2014-08-17



So then you need to play with your Lego more Kevin

---
Permissions in this forum:
You
cannot
reply to topics in this forum